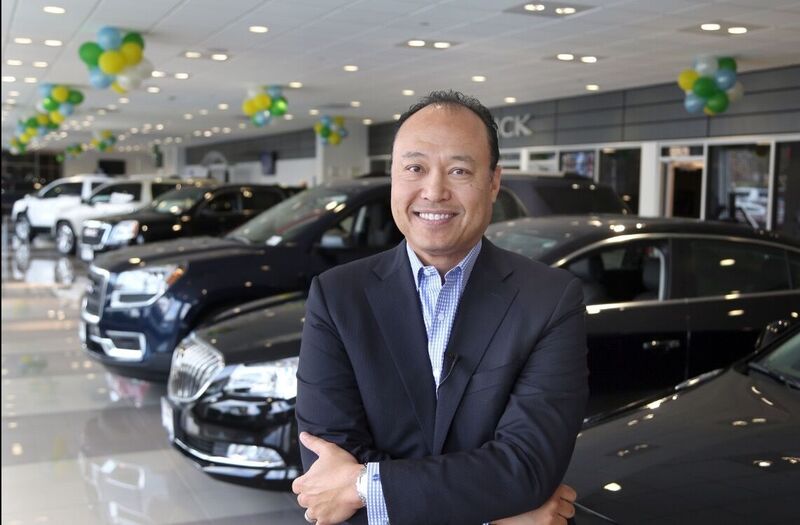 Emir C. Abinion is the founder, President and CEO of Fox Valley Auto Group. His first dealership was Landmark Ford in Niles, IL for 16 years. Our Vice President, Pre-driven Vehicle Director and Partner Shakeel Omar, operated a successful pre-driven automotive retail store in Chicago, IL for over 16 years. Emir and Shakeel are long-time friends, which started when they were selling cars together at Golf Mill Ford in the mid-1980's. In 2016, Frank Butnaru was named as a second Partner and is our General Manager of our Volkswagen dealership in Schaumburg.  Frank has worked for Emir and started in sales at Landmark Ford 17 years ago and are long-time friends as well.
In 2006, Volkswagen awarded Emir C. Abinion with the new Volkswagen dealership location in West Chicago.  Our focus towards providing superior customer service and excellent ownership experience has allowed Fox Valley Auto Group to expand over the years, with the addition of Fox Valley Volkswagen Schaumburg, Illinois in 2008 and Fox Valley Buick GMC of St. Charles, Illinois in May of 2011.  In July of 2016, our Volkswagen dealership in West Chicago moved its location to St. Charles, Illinois across DuPage airport and Pheasant Run Resort.  This new larger 40,000 square foot facility allows us to service our customers better.   Fox Valley Auto Group has three locations and have approximately 160 employees.  Fox Valley Auto Group's three locations sell about 5000 vehicles and services over 54,000 vehicles annually.
In 2012, Volkswagen awarded Emir Abinion with the Volkswagen Diamond Pin Award.  This recognition is bestowed to 70 Volkswagen dealers around the world.  Only four dealers in North America were recognized with this honor in 2012, for their overall commitment to the brand and customers. In 2015, the Fox Valley Auto Group was again recognized by receiving Volkswagen's Customer First Club award which recognizes the dealership as a top performer in customer satisfaction on a national level. These accolades demonstrate Fox Valley Auto Group's commitment to their customers.
Our Mission Statement: Moving People:
Fox Valley Auto Group is not just about selling and repairing vehicles. We strive to be much more and it is certainly more than two simple words.
We want to MOVE our team members to a better place in their lives by working at our company.  We pride ourselves on promoting from within and moving our employees through training to their full potential. Our team members are our biggest asset and resource to better serve our customers.  When they are MOVED in a positive way, they MOVE our customers in the same direction.
We want everyone who is in contact with our team members every day to be MOVED. Moved in many ways, but always for the better; better than before their interaction with us; whether it is financially, spiritually, emotionally and of course, professionally. Simply put, we want to move individuals to a better place in their lives.  Imagine the impact we have on others with this as our focus. This is what it truly means to be of service.
 As one of Illinois' largest volume Volkswagen dealers we offer a huge selection of both new and pre owned  automobiles.  Looking for a Certified VW?  Fox Valley ranks in the top 10% in the country for certified VW sales.  If that isn't enough, our customer satisfaction also ranks in the top 10% for VW dealers in the United States.  With so much to offer isn't it time to stop by our store and be "moved".